Five Minutes With Actor & Model Kris Saddler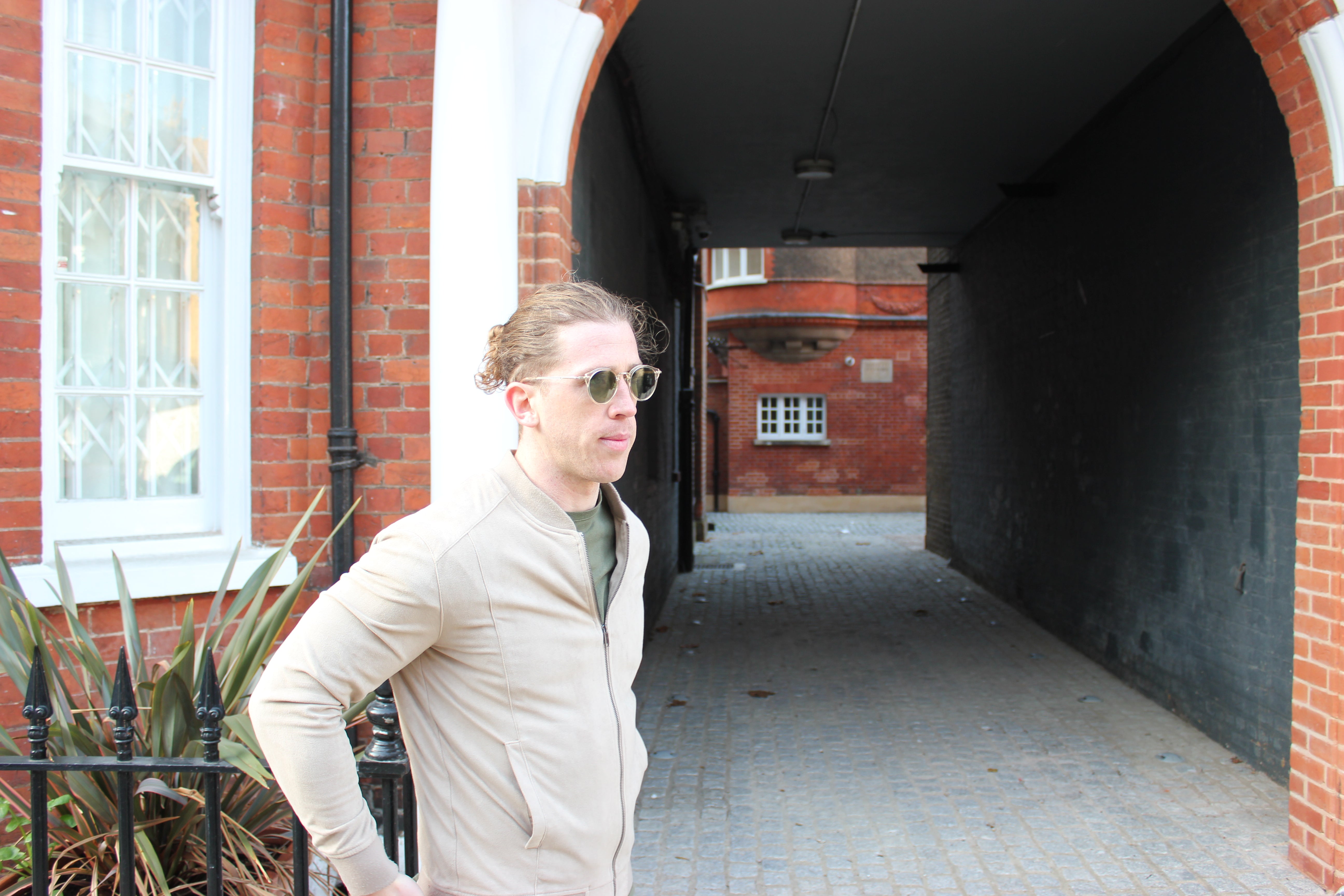 We sat down with actor
Kris Saddler
, star of Kate & Koji, Adult Material and Await Further Instructions, to talk about his style choices and his budding acting career.
As someone who makes a living being an actor in an extremely competitive industry, how important is it for you to be individual and therefore standout more?
I think it's important to find your authenticity and to feel like yourself. For a long time I tried to blend in and be who and what people wanted or what I believed they wanted but as soon as I was true to myself I started to succeed more.
When you're not in full costume, how would you describe your fashion style?
Individual, bright and simple. I love bright block colours.
Socks and shorts in the summer, yes or no and why?
Of course, yes! I think a pair of socks can completely define an outfit all year round. So in the summer socks and shorts is a definite yes from me.
What do you think your dress sense says about you?
I think my style says about me...
1. I'm active
2. I'm ready to go out but I might also be going to the gym!
I like to be unpredictable but ready for any occasion.
How do you feel positive dressing can aid your mental health?
I'm always on the move and never quite sure where my days will lead, but as corny as it sounds whenever I dress in a way that is pleasing for myself, both in style and comfort, I do automatically feel better.
You get an extra kick in your step (no pun intended) as it heightens your confidence levels which has such a positive impact on your mental health. Socks and underwear are the starting point for most outfits and, of course, as socks are on your feet all day we should make sure we choose the best socks and footwear to wrap around them!
Which project are you involved in or that's coming up soon that you're most excited about for your career?
I've got season 2 of Kate and Koji coming up early next year and I've also got a feature film called
Spitfire Over Berlin
 coming out early 2022. This is my first lead in a feature film so I'm particularly excited about seeing how that comes out.
And finally, we have to ask, what is your favourite pair of Sirluxe Socks?
Thank you to Kris for joining us for a chat. You can keep up to date with
Kris on Instagram
.